bistro Blinds Installation in melbourne
Bistro blinds are also known as cafe blinds. These blinds are normally placed outside the window or door allowing an outdoor space to be converted into an extra room. The main purpose is to protect an area from harsh sunlight and weather elements such as rain and even wind. Other names for bistro blinds are outdoor cafe bistro blinds, clear PVC blinds, outdoor PVC blinds, and patio blinds.
Elevate Your Outdoor living with Bistro Blinds in Melbourne.
Brighter Blind and Doors, a renowned company specializing in providing high-quality window coverings and door solutions to our clients across the city. Our Bistro Blinds are an excellent way to add elegance and style to your outdoor space, providing protection from the elements while allowing you to enjoy the beauty of your surroundings. Whether you want to enjoy a relaxing afternoon in your garden or host a party for your friends and family, our Bistro Blinds are an excellent choice. 
At Brighter Blinds and Doors, we pride ourselves on providing superior customer service, top-notch quality products, and competitive pricing. Our team of experts is always ready to assist you in selecting the right Bistro Blinds that meet your requirements and budget. We offer a wide range of Bistro Blinds in various colors, patterns, and materials, making it easy for you to find the perfect match for your outdoor space. Contact us for custom blind services in Melbourne.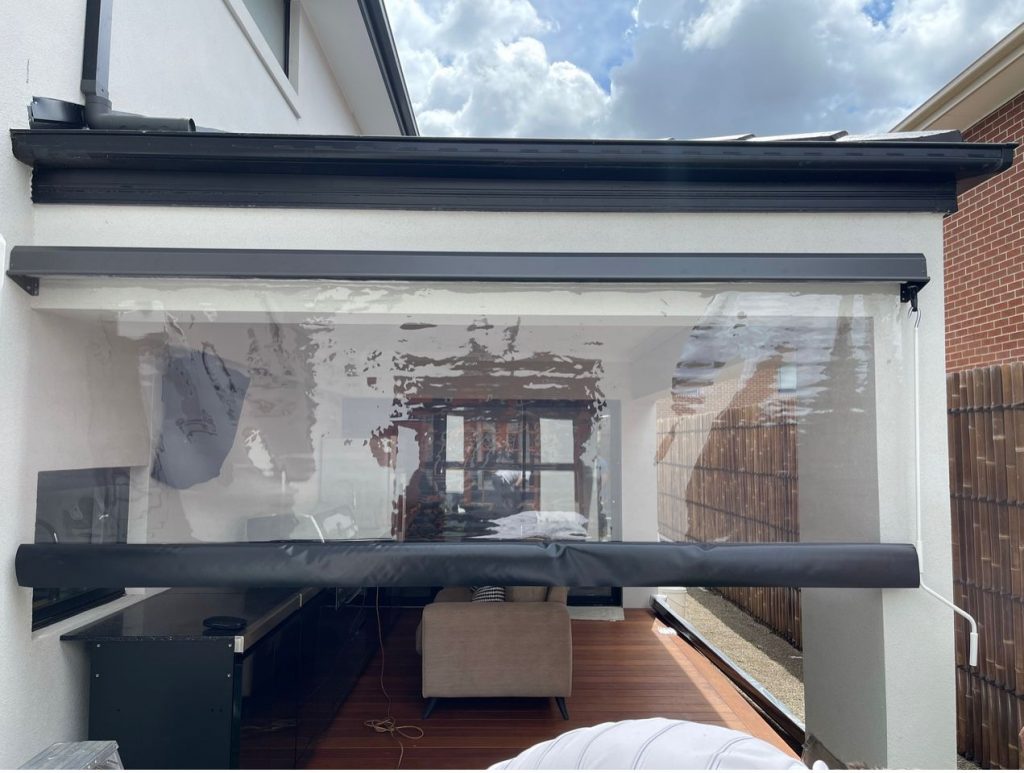 Enjoy Year-Round Outdoor Living with Stylish and Functional Bistro Blinds!
Bistro Blinds offer many benefits to homeowners in Melbourne. Firstly, they provide protection from the sun, wind, and rain, allowing you to enjoy your outdoor space all year round. They also help to keep your outdoor furniture and decor safe from damage caused by exposure to the elements. Bistro Blinds are also an excellent way to create privacy in your outdoor space, shielding you from the prying eyes of neighbors or passers-by.
Another significant advantage of Bistro Blinds is their aesthetic appeal. They come in various designs and colors, making it easy for you to find the perfect match for your home's exterior. Bistro Blinds can also be customized to fit any outdoor space, from patios and balconies to large decks and outdoor entertainment areas. They add a touch of elegance and sophistication to any home and are sure to impress your guests.
Experience Unmatched living with Our Cafe Blinds In Melbourne.
Choosing the right supplier for your Bistro Blinds is essential to ensure that you get high-quality products that meet your requirements. At Brighter Blinds and Doors, we offer a wide range of Bistro Blinds that are made from premium materials and are built to last. We understand that every customer has unique needs and preferences, and we strive to provide personalized solutions that exceed your expectations.
Our team of experts has years of experience in the industry and is always up to date with the latest trends and technology. We use only the best materials and components in the manufacture of our Bistro Blinds, ensuring that they are durable and long-lasting. We also offer professional installation services to ensure that your Bistro Blinds are installed correctly and operate smoothly.