At Brighter Blinds And Doors, we're proud to offer quality Venetian blinds in Melbourne with excellent privacy, light control and ventilation. These modern and functional blinds are easy to use, with blades that can be opened and closed to the desired position. This gives you maximum control over the direction of sunlight in any room and the amount of privacy you want at any given time. Whether you're considering timber Venetian blinds for your home or aluminium Venetian blinds for an office building, we can provide solutions that will leave you feeling satisfied.
Our timber venetian blinds are constructed using real timber for a warm and natural look, perfect for larger windows requiring blinds that are lightweight and easy to install without hassle. We use the highest quality timbers when creating our timber blinds in Melbourne, giving you peace of mind knowing that they can withstand harsh Australian weather conditions and stand the test of time. You can also rest assured that they'll blend seamlessly with modern and traditional interiors for a result that will look fantastic for a long time to come.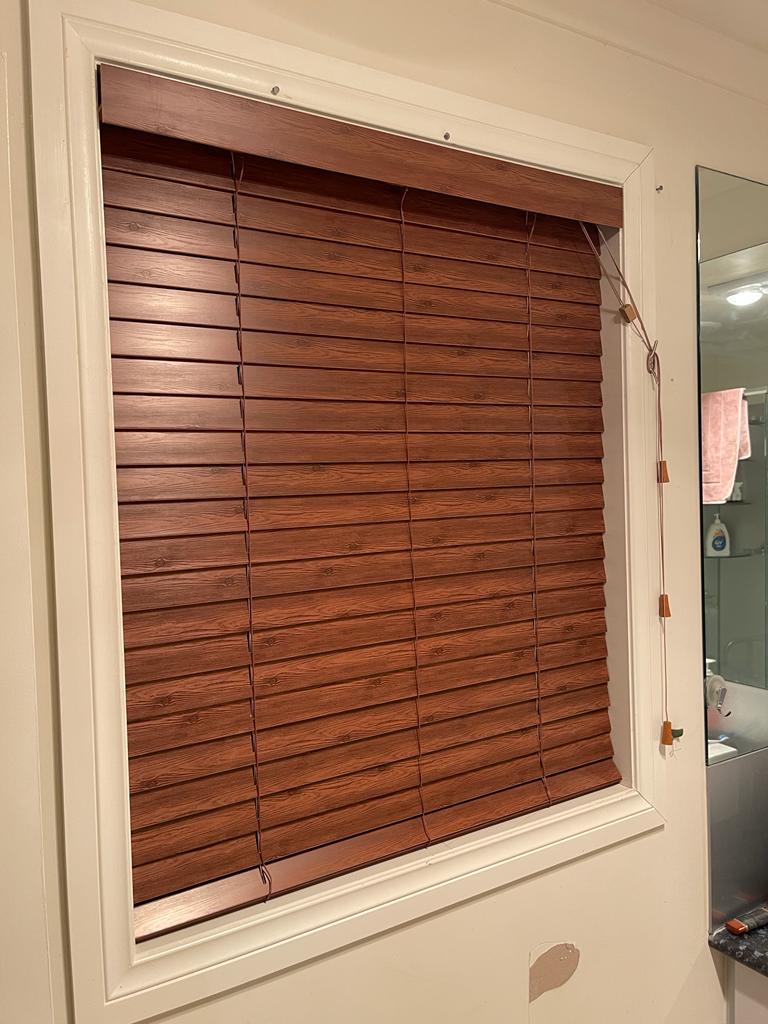 Our PVC horizontal and vertical blinds in Melbourne imitate the look of timber and are designed to handle Australia's warm climate. In addition to looking great, PVC Venetian blinds also have the added benefit of enhanced durability and resistance against moisture, preventing warping and cracking in bathrooms, laundries and other high-humidity areas.
Place an Order for Venetian Blinds Today
Brighter Blinds And Doors' range of custom Venetian blinds in Melbourne is second to none. Get in touch with our friendly team today for further assistance or to place an order. Simply call us on 0439 566 569 or enquire online. We're happy to talk you through our options and help you choose the right style and material for your Venetian blinds.